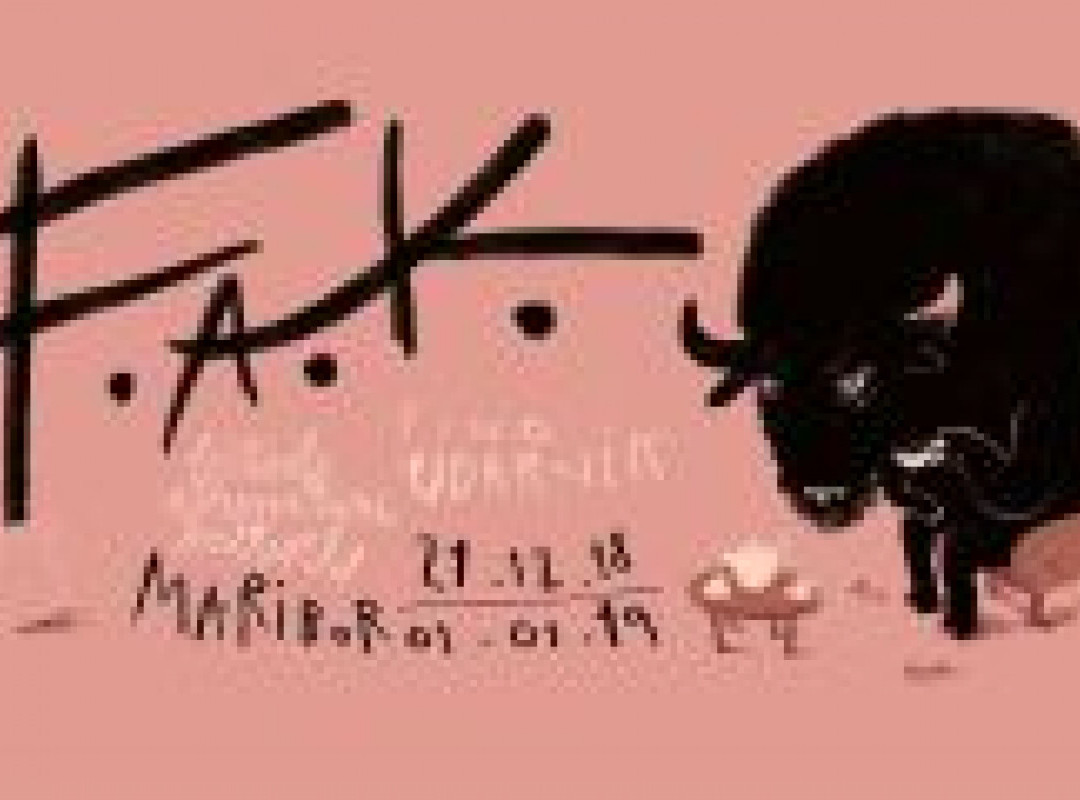 FAK: 2018

Lani je slon ponosno vkorakal v trgovino s porcelanom, letos pa se v trgovini že znamo pravilno obrniti, zato se nam je pridružil drug FAKer, neustrašen bik, ki bo pod eno streho ponosno združeval svobodne in izzivalne ljubitelje alternativnih in umetniških oblik. :-)

Festival alternativne kulture se ponovna vrača tja, kjer se je vse pričelo, v Kino Udarnik. Na kultnem prizorišču se bomo družili vse od 21. decembra do 1. januarja ter dali prostor vsem tistim izzivalnim umetniškim oblikam, techno, hip hop, trap, electronika, rap, drum'n'bass, in še in še...

PROGRAM:

21. december Rolada feat. FAK

22. december Matter - predstavitev plošče Troglav + YNGfirefly feat. FAK

25. december HushHush w/ Nevena Jeremić feat. FAK

26. december Kukla feat. FAK

27. december FAK, Magnifico

28. december Staying Alive feat. FAK

28. december Magnetic Shift Beta feat. FAK

29. december Tekochee Kru 15 let feat. FAK

31. december FAK OFF w/ Tim Urbanya, Afekt, Glia

* * * * * * * * * * * * * * * * * * * * * * * * * * * * * * *

Last year, the elephant proudly entered the china store, and this year we already know how to turn around in the store, so we welcomed another FAKer, a fearless bull, who will proudly unite free and provocative lovers of alternative and artistic forms under one roof.

The Festival of Alternative Culture is returning to where it all began, to Kino Udarnik. At this cult scene, we will hang out from December 21st to January 1st and give space to all those challenging art forms, techno, hip hop, trap, electronica, rap, drum'n'bass, and more and more ...

FAK'em all, stay tuned for more info!